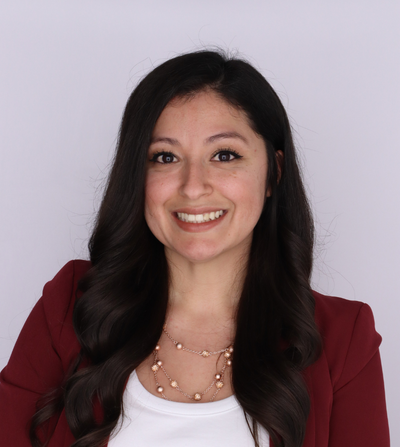 Assistant Director for L&S and Business
Education
M.S in College Counseling and Student Development, Azusa Pacific University
B.S in Human Services, California State University, Fullerton
A.A in General Studies – Social Behaviors, Rio Hondo College
How did you get here?
I remember my community college counselor helping me navigate unfamiliar territory, College. As a first-gen student, I had little knowledge about the system but received significant guidance from my counselor. This experience influenced my decision to work in higher education and help students reach their academic and professional goals. Fast forward five years later, I interned at Cal Poly Pomona's Career Center as a career counseling intern while in grad school. This is where I discovered my calling to work in career services because I met students from diverse backgrounds going through different stages of their career development and I had the opportunity to coach them, serve as a resource, and support them each step of the way. I enjoy developing people and creating safe and brave spaces for students to engage in conversations about their career, even if they feel lost or know exactly what you want to do, it's a process. Over the past five years, my experiences across different institutions and positions confirmed my passion to serve students directly around their career engagement and I am excited to be back doing this at Cal. 
Who do you work with?
I work with students in the College of Letters and Science and Haas School of Business. My specialty area is Economics and Political Economics.
What's cool about your job?
I get to meet students from diverse backgrounds and help them navigate the different stages of their career development from "I am not sure what I want to do? to " how can I prepare for a job or internship.'. Witnessing students' growth and seeing those "aha" moments as they connect their academics, passions, and interest to career discovery and success is rewarding. Plus, I am always learning something new from students.
What's the best career advice anyone has given you?
"Nothing is impossible, the word itself says I'm Possible."  You are capable of achieving more than you think. Take leaps of faith because sometimes the roads less traveled are the ones that can take you to newer heights in your personal and professional life. Remember, it takes a village and your network is important, so make new friends, talk to professors,… and if you're not sure where to start, stop by Berkeley Career Engagement. 
Interests/Hobbies
I love to travel and try new foods, my favorite vacation spot is anywhere near a beach. I love old school music, dancing, and going to concerts, finding new spots to hike, card/board games, and spending time with my partner, family, and friends.