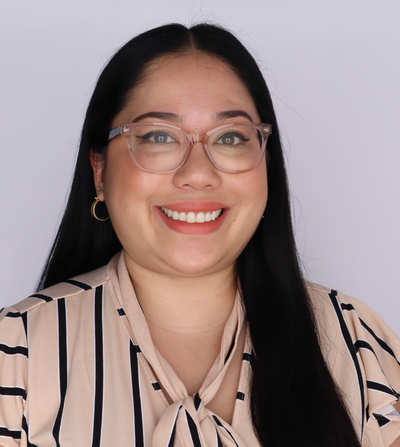 Career Counselor for Engineering & Physical Sciences
Education
M.A. in Counseling and Guidance, San Jose State University
B.A. in Psychology and a minor in Education, UC Berkeley
A.A. in Human Development, Ohlone Community College
How did you get here?
As a Psychology undergraduate at Cal, I had the opportunity to be a Peer Advisor for the Psychology Department. I loved it and this experience reaffirmed my passion for supporting students on their college, professional, and personal journeys. After graduating, I worked at a local community college for two years to gain experience and I met amazing mentors along the way. I had aspirations to be a counselor and pursued a Master's in Counseling at San Jose State thereafter. I've worked with middle school, high school, community college, and 4-year university students. Through these diverse experiences, I realized my heart was set on counseling for college students.
Who do you work with? What's cool about your job?
I support Engineering, Math and Physical Sciences students. The cool thing about my job is that I am a Cal alum and I feel like I am paying it forward! I have the opportunity to give back to students by supporting them on their professional journey. A full circle moment! I view students as my thought partners and we simultaneously learn from each other.
What's the best career advice anyone has given you?
"Look at rejection as redirection – Rejection can teach us and redirect us towards better opportunities."
"If the version of you from 5 years ago could see you right now, they'd be so proud. Keep going."
Interests/Hobbies
Practicing self-care through spending time with loved ones, being a foodie and trying different restaurants, horror movies, crime and nature documentaries, traveling to different states and abroad, going to the beach, hiking, going to the salon, and listening to hip-hop and oldies